Application of barium sulfate as filler in plastics
The natural ore (barite) is crushed, dry cleaned and dried to obtain barite powder (also called barium sulfate), which is white or gray powder. The density is 4.3-4.68. Barite is heated to 1100 ℃ and reduced to form soluble barium sulfate, and then reacts with sulfuric acid or sodium sulfate to form precipitated barium sulfate, with fine particle size, whiteness up to 92° or more, and high specific gravity. It has good gloss, good thermal stability and excellent processing properties.
The unique and excellent properties of barium sulfate make it widely used and become one of the new functional modified materials for plastic products. Barium sulfate has the characteristics of improving the chemical corrosion resistance of plastic products and improving the appearance of products. It is used in home appliance housings, machinery, auto parts, air conditioning panels, etc. Barium sulfate can also increase the proportion of plastic products, improve the wear resistance and aging resistance of plastics, increase gloss, etc., and expand the application field of plastic products.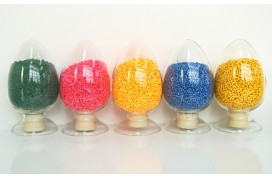 After filling an appropriate amount of barium sulfate in the plastic, it can reduce the production cost and have significant economic benefits; improve the heat resistance of the plastic; improve the rigidity of the plastic; improve the molding processability of the plastic; increase the dimensional stability of plastic products and components; improve plastic surface hardness; increase the tensile strength and bending strength of plastics; and give plastics more functions and increase the added value of plastics.