Application of barium sulfate powder in coatings
Practical barium sulfate come in two forms: ground barite powder and precipitated barium sulfate. In the process of producing barite powder through the grinding and rinsing process, the recent progress is to improve the hue and fineness; and the precipitation method brings with excellent hue and finer particle size. The main use of barium sulfate is industrial primers, including automotive primers. Because of low oil absorption, high density, granular or spherical structure, it has good filling performance, helps gloss and has good gloss retention. Barium sulfate is almost always used in such coatings where the gloss of the top coat is important. Chemical inertness makes it of great value in coatings that require chemical resistance when used under high acid conditions.
Add barium sulfate solution to soluble barium salt such as barium chloride, and the resulting precipitate is washed, filtered, dried, crushed, and sieved to become a product. The precipitated barium sulfate has fine texture, high whiteness, high acid, alkali, light, heat and chemical resistance. The density of precipitated barium sulfate is 4.35 g/cm3, the oil absorption is 10-15%, and the refractive index is 1.64. The powder coating has high gloss and good leveling properties. It is currently the largest variety of powder coatings. The precipitated barium sulfate has a small and uniform particle size and good fluidity. It is generally used for higher-grade powder coating products.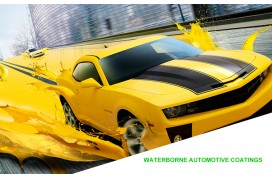 Founded in 1988, Foshan Xintu Chemical Co.,Ltd is the most professional barium sulfate supplier who can have an annual output capacity of coatings over 100,000 Tons then to meet the market demand at a reasonable price. We invest reasonable funds on R & D and equipment. We pay attention to the cultivation and promotion of talents to ensure constant improvement and win good reputation as the most reliable barium sulfate supplier. You are welcome to contact us!