Application of Titanium Dioxide in PVC Plastics
The application purpose of titanium dioxide in PVC plastics is as a white pigment and light shielding agent.
The chemical properties of rutile titanium dioxide are extremely stable. It hardly interacts with other elements and compounds at room temperature. It is also insoluble in water, dilute acids and weak inorganic acids. It has the highest refractive index, the largest specific surface area and the lowest among white pigments. These properties meet the basic requirements as white pigments for PVC plastics.
As a light shielding agent for PVC plastics, it is mainly used for outdoor products such as hard PVC profiles for PVC doors and windows, irrigation pipes for construction, pipe fittings, white PVC plates for advertising light boxes, and so on.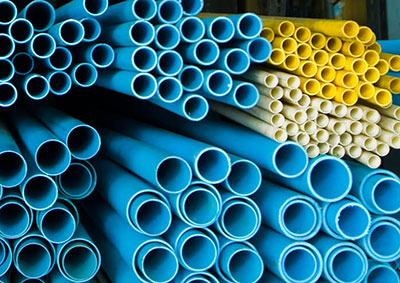 In these PVC plastic products, white is the majority, and the white pigments used are all rutile titanium dioxide. In foreign countries, 8~10phr titanium dioxide is added to these products, such as door and window profiles, so that the titanium dioxide can effectively resist ultraviolet rays. The product life of PVC has reached more than 40 years and is still in normal use. Domestic door and window plastics are limited by the cost price. Generally, the amount of titanium dioxide added is only 3~6 parts. Due to the small concentration of titanium dioxide in PVC plastics, it is not effective. Ground shielding of ultraviolet rays makes the weather resistance of the PVC substrate poor and the service life is greatly shortened. In addition, unself-disciplined enterprises use anatase titanium dioxide to produce door and window profiles, which will soon lose their function.
The application of rutile titanium dioxide in PVC plastics requires titanium dioxide to have good optical properties and moderate particle size, and dispersibility is also an important technical indicator.