Barium Sulfate is good for some treatment and diagnosis
Barium Sulfate is the inorganic compound having the BaSO4 chemical formula. Barium sulfate is a white crystalline solid in the form of odorless as well as it is insoluble in water. Barium Sulfate mainly occurs as mineral barite so that they could be used as the important commercial source for the materials prepared for various applications. It mainly has a higher density which would be exploited for various applications.
Barium sulfate is mainly available various forms that include the Tablets liquid cream paste and powder. In some cases, the barium sulfate will be taken orally. The barium sulfate could also be used for the rectal enema and the healthcare professionals would give you the proper treatments accordingly. It is important to follow the doctor's instruction on dosing so that it would be quite an efficient option for taking the oral barium sulfate.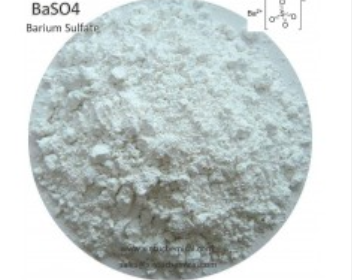 Barium Sulfate is one of the best contrast agents that is useful for diagnosing all kinds of radiographs problems in various regions. Barium Sulfate powder will be used for various applications in the gastrointestinal tract that includes the esophagus small intestine stomach and many other regions. Barium Sulfate would work as the coating inside of the stomach so that it would help view the CT Scan more clearly in a natural way. Under this radiologic x-ray examination stomach region or intestines would be visible clearly with the use of the Barium Sulfate and also helpful or diagnosing the disorders in the intestine stomach or esophagus. It is considered as the best medicine for various treatment and diagnosis in a more efficient way.