Home
/
News
/
Industry News
/ Barium sulfate is used to resist scratches on the surface of electrical appliances
Barium sulfate is used to resist scratches on the surface of electrical appliances
Applying barium sulfate (approximately 25%) to PP can make the PP surface look like ABS without affecting the existing characteristics of PP, providing a high gloss and high hardness surface layer. Barium sulfate can be applied to drain pipes, speakers, audio, can effectively isolate noise.
Barium sulfate is used in the shell of electrical appliances to provide high gloss, good color, scratch resistance, good proportion stability and other advantages. In addition, barium sulfate can be used in the following areas: paint and thick paste coatings, top coats, emulsion paints, printing Inks, wood products and lacquer, powder coatings, adhesives, elastomers, seals, thermosets, thermoplastics, dyes, paper coatings. Barium sulfate has the advantages of strong chemical inertness, good stability, acid and alkali resistance, moderate hardness, high proportion, high whiteness, and can absorb harmful rays. It is an environmentally friendly material, so it is deeply used in various coatings like medium and high-end inks, pharmaceutical synthesis chemicals, rubber, paper, porcelain, cosmetics, etc.
Exquisite barium sulfate is deeply used in various coatings (water-based, oily and powder coatings), inks, papermaking, project plastics (electrical housings, hardware plastics), high-grade electrical insulating plastics, rubber products, etc. Deposited barium sulfate can be used as a pale paint, and can also be used as a supplement for rubber and paper making, which can increase its weight and gloss. Deposited barium sulfate is used as a filler, brightener, and weighting agent in rubber, plastic, paper, lacquer, ink, coating and other industries.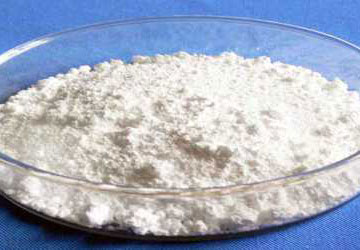 Founded in 1988, Foshan Xintu Chemical Co.,Ltd is the most professional barium sulfate supplier who can have an annual output capacity of coatings over 100,000 Tons then to meet the market demand at a reasonable price. We invest reasonable funds on R & D and equipment. We pay attention to the cultivation and promotion of talents to ensure constant improvement and win good reputation as the most reliable barium sulfate supplier. Please feel free to contact us!