Home
/
News
/
Industry News
/ Different application fields of anatase titanium dioxide and rutile titanium dioxide
Different application fields of anatase titanium dioxide and rutile titanium dioxide
Plate titanium type is an unstable crystal form and has no industrial value. Anatase titanium dioxide (Anatase) is referred to as type A, and rutile titanium dioxide (Rutile) is referred to as type R, both of which have stable lattices and are important white. Pigments and porcelain glazes, compared with other white pigments, have superior whiteness, tinting strength, hiding power, weather resistance, heat resistance, and chemical stability, especially without toxicity.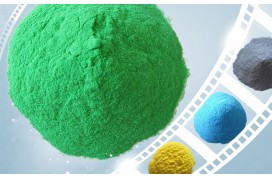 Anatase titanium dioxide, namely A-type titanium dioxide. It is an excellent white powder pigment with good light scattering ability, so it has good whiteness, strong covering power, high chemical stability, non-toxic and tasteless, no irritating effect on human body, and is widely used in many industrial fields, such as coatings, plastics, paper and ink.
Rutile titanium dioxide, namely R-type titanium dioxide. Combining the experience in the production quality control of rutile titanium dioxide by the sulfuric acid method, the innovative research on inorganic coating, organic treatment, salt treatment, calcination control, hydrolysis and product application, etc., adopts advanced hue and particle size control, zirconium silicon aluminum phosphorus multi-inorganic coating and new organic treatment technology, developed a new generation of high-grade general-purpose (water-biased) rutile titanium dioxide, which is applicable to various architectural coatings, industrial paints, anti-corrosion paints, inks, powder coatings and other industries.