Particle size - the important index of titanium dioxide 
The particle size distribution of titanium dioxide is a comprehensive index, which seriously affects the performance of titanium dioxide powder and application performance. Therefore, the discussion on hiding power and dispersibility can be directly analyzed from the particle size distribution.
The factors affecting the particle size distribution of titanium dioxide are more complicated. The first is the hydrolysis of the original particle size. By controlling and adjusting the hydrolysis process conditions, the original particle size is within a certain range. The second is the calcination temperature. During the calcination process of metatitanic acid, the particles undergo a crystalline transformation period and a growth period, and the appropriate temperature is controlled to keep the growing particles within a certain range. Finally, the product is crushed. The mill is usually modified and the analyzer speed is adjusted to control the crushing quality. At the same time, other crushing equipment can be used, such as: universal mill, jet mill and hammer mill.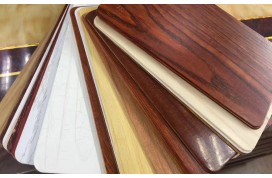 Founded in 1988, Foshan Xintu Chemical Co.,Ltd is the most professional titanium dioxide manufacturer who can have an annual output capacity of coatings over 100,000 Tons then to meet the market demand at a reasonable price. We invest reasonable funds on R & D and equipment. We pay attention to the cultivation and promotion of talents to ensure constant improvement and win good reputation as the most reliable titanium dioxide manufacturer. You are welcome to contact us!