The main way to improve and stabilize the whiteness of titanium dioxide
There are many factors affecting the whiteness of titanium dioxide, including the influence of mineral sources, equipment and key technologies. Through experiments and field experience, the main factors affecting its whiteness are: hydrolysis quality, removal of impurity elements and calcination conditions.
As for the hydrolysis technology of titanium dioxide, there are currently two technologies in China: pressure hydrolysis and atmospheric hydrolysis. From the analysis of hydrolysis quality and product quality, the quality of atmospheric hydrolysis is better and the hydrolysis particle size is uniform. To ensure the quality of hydrolysis, it is necessary to strictly control the quality index of concentrated titanium solution, control the ratio of iron to titanium and the solid content within the specified range, and increase the control of the operating conditions of the hydrolysis process.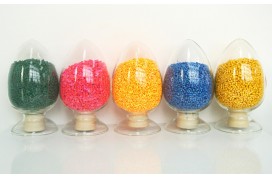 Another major factor affecting the whiteness of titanium dioxide is some impurity and colored elements, such as iron, cobalt, nickel, etc., which must be removed by certain measures. For anatase titanium dioxide, when the high iron content is 120ppm, its whiteness will be affected. , And even the phenomenon of light and color interconversion occurs. Using bleaching technology, increase the washing power of high-speed iron, and add some masking agents, such as antimony trioxide and phosphoric acid, to complex and mask the iron and reduce the influence of impurity elements on the whiteness of titanium dioxide.
The control of calcination conditions is an important relief for titanium dioxide crystal nucleation. A good calcination temperature can completely desulfurize and dehydrate the titanium dioxide, try to avoid the crystal lattice defects of the titanium dioxide crystal nucleus, and affect its whiteness.
Therefore, it is necessary to increase the control of key temperature points, and at the same time make the feed amount and the kiln body speed match reasonably, increase the combustion chamber, and avoid the contact between the material and the flame and the occurrence of sintering.