Titanium dioxide price trend 2022
Titanium dioxide is a white pigment used in a variety of industrial applications, including paints, coatings, plastics, and cosmetics. The price of titanium dioxide has been on a roller coaster ride in recent years, with significant fluctuations in response to changes in supply and demand, trade policies, and environmental regulations.
The global titanium dioxide market is expected to grow at a compound annual growth rate (CAGR) of 4.8% from 2022 to 2027, according to a recent report by Mordor Intelligence. The report cites growing demand from the construction and automotive industries, along with increasing demand for cosmetics and personal care products, as key drivers of market growth.
However, the titanium dioxide market is also facing some challenges, including volatile prices and regulatory pressure to reduce the use of titanium dioxide in certain applications due to its potential health and environmental impacts.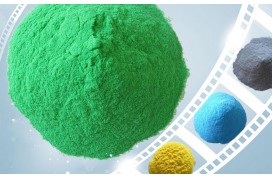 In 2022, the price of titanium dioxide is expected to remain high due to supply chain disruptions caused by the COVID-19 pandemic, as well as ongoing trade tensions between major producing countries. China is the world's largest producer of titanium dioxide, accounting for over half of global production. In recent years, the Chinese government has implemented stricter environmental regulations, resulting in the closure of some titanium dioxide plants and production cuts at others. This has contributed to a global shortage of titanium dioxide and higher prices.
In addition to supply chain disruptions, the titanium dioxide market is also being impacted by changing regulations in some countries. For example, the European Union has proposed restrictions on the use of titanium dioxide in food, which could reduce demand for the pigment in this application. In response to these regulatory changes, some companies are investing in alternative pigments, such as iron oxide and zinc oxide, which could also impact demand for titanium dioxide.
Despite these challenges, the long-term outlook for the titanium dioxide market remains positive, driven by increasing demand for a wide range of industrial and consumer products. The growth of the construction and automotive industries, along with the popularity of cosmetics and personal care products, is expected to drive demand for titanium dioxide in the coming years.