Types and requirements of titanium dioxide for ink
There are three types of crystalline titanium dioxide in nature, namely rutile, anatase and brookite. Due to the extremely unstable crystal form of brookite type titanium dioxide, there are only two types of titanium dioxide suitable for ink production, rutile type and anatase type, and both are tetragonal crystal types. They have stable physical and chemical properties, pure white color, fine particles, and high refractive index.
In ink production, different types of ink products have different quality requirements for titanium dioxide. Practice has proved that rutile titanium dioxide has ideal application performance and can be widely used in the preparation of various types of inks. In terms of crystal shape, refractive index, tinting power, and fluorescence index. Therefore, rutile titanium dioxide is widely used in ink production. In addition, in the ink preparation process, titanium dioxide with different properties should be selected according to the specific characteristics and requirements of various inks.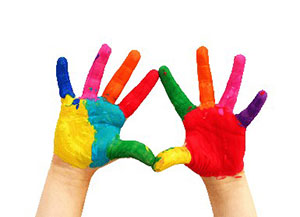 1. Offset printing is based on the principle of repelling oil and water. Therefore, the resin binder used in offset printing ink must have good anti-emulsification properties and excellent water repellency. Otherwise, the offset white ink is easy to emulsify; in addition, long-term storage Offset white ink used in outdoor printing requires the preparation of titanium dioxide to have good light resistance and weather resistance, otherwise the white ink will turn yellow or chalk.
2. For gravure composite film inks, in order to make the printed products bright and beautiful, white ink is used as a primer, and then color printing is performed. For this reason, the titanium dioxide must have excellent tinting power and hiding power.
3. For the baking type iron printing white ink, the post-press baking temperature is about 180℃, and the baking time is about 120 minutes. Therefore, the titanium dioxide in the white ink for iron printing must have excellent heat resistance, otherwise, the white ink will turn yellow and lose its luster during high-temperature baking. In severe cases, the printed product will be scrapped. Therefore, according to different types of inks and different printability requirements, a reasonable selection of titanium dioxide is the key to making excellent white inks. The quality requirements of titanium dioxide for comprehensive inks mainly include the following points:
Good whiteness, durable and non-yellowing, which can keep the color of printed products bright and bright in various environments;
Good wettability and easy to grind;
Small particles, easy to be evenly dispersed in the ink binder;
Strong hiding power and good tinting power;
Good weather resistance, heat resistance, stable chemical properties;
Good water resistance.