What are the production processes of titanium dioxide?
At present, the production process of titanium dioxide is only sulfuric acid method and chloride method.
1. Sulfuric acid method: use titanium concentrate or acid-soluble titanium slag and running water to carry out acid hydrolysis reaction to obtain titanyl sulfate solution, which is hydrolyzed to obtain metatitanic acid, which is then calcined in a brick kiln to produce semi-finished products. The process is long, intermittent operation, and low automation. Generally speaking, about 8 tons of waste acid are produced in the production of 1 ton of titanium dioxide, which is extremely harmful to environmental protection, which has caused the process to be gradually stopped and eliminated.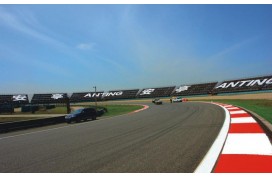 2. Chlorination method: Titanium tetrachloride is produced by reacting high-titanium slag, rutile, etc. with chlorine gas, which is purified by distillation, and then gas-phase oxidation method is used to obtain semi-finished products through gas-solid separation. The technological process is short and continuous, with high degree of automation and excellent quality of finished products, environmentally friendly, it is expected to gradually replace the sulfuric acid method to produce titanium dioxide.
3. Post-processing: Both the sulfuric acid method and the chlorination method are semi-finished products and cannot be used directly. They need to undergo post-processing, including inorganic coating and organic coating. The difference between product brands is also reflected in most The post-treatment process is different.