What are the types of barium mines?
Barium is a sulfate mineral, its chemical formula is BaSO4, its chemical composition is BaO65.7%, SO334.3%. It often contains strontium and calcium, which are similar to Ba. Barium deposits can be divided into four types, namely sedimentary type, volcanic sedimentary type, hydrothermal type and residual slope type.
1. Sedimentary type
Massive or striped and bean granular structure; associated minerals such as barium, quartz, clay minerals, and pyrite.
2. Hydrothermal type
Associated minerals are dense and gray to white; associated barium, pyrite, chalcopyrite, galena, sphalerite, hematite, fluorite, poisonite, etc.
3. Volcanic sedimentary type
Associated minerals such as barium, siderite, specularite, etc.
4. Residual slope type
Easy to choose, high grade; associated with barium, fluorite, calcite, quartz, etc.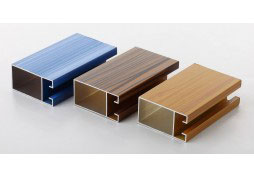 Founded in 1988, Foshan Xintu Chemical Co.,Ltd is the most professional barium sulfate supplier who can have an annual output capacity of coatings over 100,000 Tons then to meet the market demand at a reasonable price. We invest reasonable funds on R & D and equipment. We pay attention to the cultivation and promotion of talents to ensure constant improvement and win good reputation as the most reliable barium sulfate supplier. You are welcome to contact us!