What companies make titanium dioxide?
Titanium dioxide, commonly referred to as TiO2, is a ubiquitous compound with a wide array of industrial applications. If you're in the market for titanium dioxide or simply interested in the leading manufacturers, you've come to the right place.
1. Chemours Company
The Chemours Company, a DuPont spin-off, is a global frontrunner in the production of titanium dioxide. Their flagship product, Ti-Pure™, is celebrated for its superior brightness and opacity, making it a preferred choice in industries ranging from coatings to plastics. With a heritage of over two centuries, Chemours stands as a symbol of quality and innovation in the TiO2 market.
2. Tronox Holdings plc
Tronox Holdings plc boasts a rich history dating back to the 1960s and has established itself as a prominent player in the titanium dioxide industry. Their TiONA™ brand of titanium dioxide is widely acclaimed for applications in paper, plastics, and ceramics. Tronox's commitment to sustainability and technological advancement underscores their significance in the market.
3. Kronos Worldwide, Inc.
Kronos Worldwide, Inc. is a global powerhouse known for its top-notch titanium dioxide pigments. Operating manufacturing facilities across Europe and North America, Kronos caters to diverse industries, including coatings, plastics, and cosmetics. Their unwavering focus on research and development keeps them at the forefront of TiO2 innovation.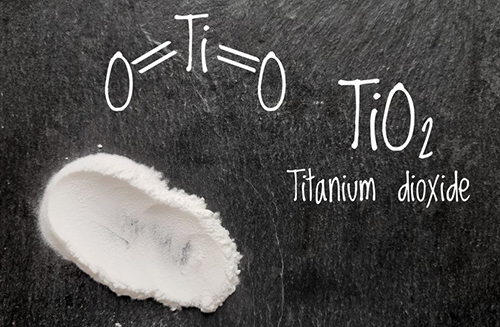 4. Lomon Billions Group
Emerging from China, the Lomon Billions Group has swiftly risen as a significant contender in the titanium dioxide market. They offer an extensive range of TiO2 products under the BILLIONS® brand, serving industries such as coatings, plastics, and inks. Lomon Billions' global presence and competitive pricing are key factors contributing to their industry stature.
5. Venator Materials PLC
Formerly Huntsman Corporation's Pigments and Additives division, Venator Materials PLC is a renowned global manufacturer and marketer of titanium dioxide pigments. Their TIOXIDE® brand enjoys a reputation for quality and consistency. Venator's dedication to sustainability and environmental responsibility places them among the foremost players in the industry.
6. Cristal
Cristal, a subsidiary of Saudi Arabia's National Industrialization Company (TASNEE), is a leading producer of titanium dioxide products. Their diverse range of TiO2 grades caters to applications like coatings, plastics, and inks. Cristal's customer-centric approach and emphasis on quality have earned them a loyal global clientele.
7. Ishihara Sangyo Kaisha, Ltd.
Ishihara Sangyo Kaisha, Ltd., a Japanese conglomerate, boasts a rich legacy in the titanium dioxide industry. They manufacture the TIPAQUE™ brand of TiO2, prized for its excellent dispersion and stability in various applications. Ishihara Sangyo Kaisha's unwavering commitment to quality and technological advancement positions them as a significant global player.