What is Food-Grade Titanium Dioxide?
Food-grade titanium dioxide is a form of titanium dioxide that has been specifically processed and purified for use in food products. Food-grade titanium dioxide is primarily used as a whitening agent in food products, as it can enhance the opacity and brightness of food without changing its taste or odor. It is also used as a stabilizer, as it can prevent food ingredients from separating or settling.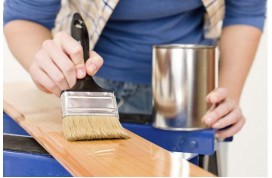 The manufacturing process for food-grade titanium dioxide involves several steps, including:
Raw material selection:
The first step in the process is to select high-quality titanium dioxide ores that are suitable for food-grade production. These ores are typically mined from natural deposits or obtained through synthetic methods.
Purification:
Once the raw material has been selected, it is purified to remove any impurities or contaminants. This process may involve acid leaching, chlorination, or other chemical treatments.
Synthesis:
After purification, the titanium dioxide is synthesized using a process known as the chloride process. This involves heating the purified titanium dioxide with chlorine gas to produce titanium tetrachloride, which is then oxidized to produce titanium dioxide.
Surface Treatment:
Finally, the titanium dioxide particles are coated with a food-grade surface treatment to improve their dispersibility and stability in food products.