What is precipitated barium sulfate?
Precipitated barium sulfate is mixed with barium sulfide solution and Glauber's salt solution after removing calcium and magnesium, and reacts at 80°C to form a precipitate. After suction filtration, water washing and acid washing, adjust the pH to 5-6, then filter and dry , smashed. It can also be made by reacting barium yellow halogen with Glauber's salt solution.
Precipitated barium sulfate can be used as a raw material for paints, inks, plastics, advertising pigments, cosmetics, storage batteries, rubber products. It is also used in ceramics, enamel, perfume and paint industries. It is also a raw material for the manufacture of other barium salts-powder coatings, paints, marine primers, ordnance paints, automotive paints, latex paints, interior and exterior wall architectural coatings, which can improve the product's light resistance, weather resistance, chemical and electrochemical corrosion resistance.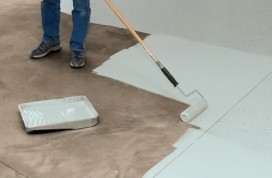 Founded in 1988, Foshan Xintu Chemical Co.,Ltd is the most professional barium sulfate supplier who can have an annual output capacity of coatings over 100,000 Tons then to meet the market demand at a reasonable price. We invest reasonable funds on R & D and equipment. We pay attention to the cultivation and promotion of talents to ensure constant improvement and win good reputation as the most reliable barium sulfate supplier. Please feel free to contact us!