What is the formula for barium sulfate precipitate?
Precipitated barium sulfate is a form of barium sulfate that is produced by adding a soluble barium salt to a solution containing a soluble sulfate. When the two solutions are combined, the barium cations (Ba2+) and sulfate anions (SO42-) react to form insoluble barium sulfate (BaSO4) precipitate. The precipitate can then be filtered, washed, and dried to obtain the final product.
The Formula for Precipitated Barium Sulfate
The formula for precipitate d barium sulfate is BaSO4. This compound has a molar mass of 233.38 g/mol and a density of 4.5 g/cm³. It is a highly stable compound, with a melting point of 1580°C and a boiling point of 1600°C.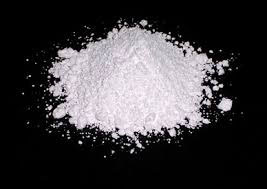 How is Precipitated Barium Sulfate Used?
Precipitated barium sulfate has a wide range of uses in various industries. In the medical industry, it is used as a contrast agent in X-ray and CT scans to help highlight certain parts of the body. It is also used in the production of pharmaceuticals, where it is used as a filler in tablets and capsules.In the manufacturing industry, precipitated barium sulfate is used in the production of paints, plastics, and rubber. It is added to these materials to increase their density and improve their mechanical properties.