What is titanium dioxide rutile used for?
Titanium dioxide rutile is a form of titanium dioxide, which is a white, crystalline, naturally occurring mineral or synthetic pigment. Rutile is one of the two main crystal structures of titanium dioxide, the other being anatase. Titanium dioxide rutile has several important uses in various industries, thanks to its excellent properties, including high opacity, brightness, and UV-blocking capabilities. Some of the common applications of titanium dioxide rutile include:
Paints and Coatings: Titanium dioxide rutile is widely used in the paint and coating industry as a white pigment. It provides excellent opacity and brightness, which helps in achieving vibrant and long-lasting colors in various types of paints, including interior and exterior house paints, automotive coatings, industrial coatings, and more.
Plastics: It is used as a pigment in plastic manufacturing to impart whiteness and opacity to plastic products. This is particularly important for applications where color consistency and UV resistance are required, such as in plastic films, containers, and packaging materials.
Inks: Titanium dioxide rutile is used as a white pigment in various types of inks, including printing inks for newspapers, magazines, and packaging. It enhances the ink's whiteness and print quality.
Paper: In the paper industry, titanium dioxide rutile is used to improve the brightness, opacity, and printability of paper products. It is commonly used in coated papers, including those used for magazines, brochures, and high-quality printing.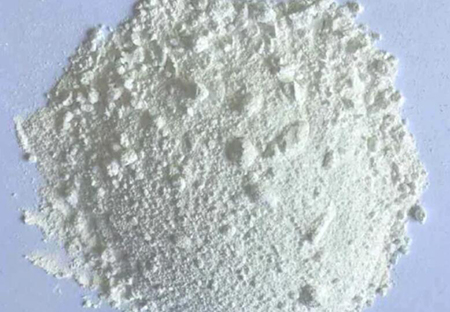 Cosmetics and Personal Care Products: Titanium dioxide rutile is used in cosmetics and personal care products, such as sunscreen lotions, where it functions as a UV blocker. It provides protection against harmful UV radiation and is often used in sunscreens, foundations, and other skincare products.
Food Additives: Titanium dioxide rutile is approved as a food additive (E171 in Europe) and is used in small quantities to provide whiteness and opacity to food products. It is found in products like toothpaste, chewing gum, candies, and certain food coatings.
Ceramics: In the ceramics industry, titanium dioxide rutile is used as a white pigment in the production of ceramic glazes and tiles to enhance their color and opacity.
Pharmaceuticals: It is used in the pharmaceutical industry in tablet coatings and formulations to provide color and opacity to medications and supplements.
Catalysts: In some chemical processes, titanium dioxide rutile can be used as a catalyst support material due to its stability and high surface area.
Photocatalysis: Titanium dioxide, including rutile, is used in photocatalytic applications for environmental purposes. It can be employed to degrade pollutants and purify air and water when exposed to ultraviolet (UV) light.
It's important to note that while titanium dioxide rutile has numerous industrial and consumer applications, its safety and regulatory status can vary by application and region. In certain cases, there may be concerns about the health and environmental impact of titanium dioxide nanoparticles, so it's important to follow regulations and guidelines when using this material.