What makes barium precipitate?
Are you curious about the fascinating process of barium precipitation and the formation of precipitated barium sulfate? Barium precipitation, a captivating occurrence in the realm of chemistry, revolves around the formation of a compound known as barium sulfate. But what triggers this precipitate to form?
1. Solubility Rules: The Key to Precipitation
The solubility of a substance determines whether it will dissolve in a given solvent or form a solid precipitate. In the case of barium sulfate, it exhibits low solubility in water, which means that only a limited amount of barium sulfate can dissolve in a given volume of water. When the solubility limit is surpassed, the excess barium and sulfate ions combine, resulting in the formation of solid precipitated barium sulfate.
2. pH and Precipitation: Striking a Balance
pH, an essential parameter in chemistry, plays a crucial role in barium precipitation. It affects the solubility of barium sulfate by influencing the concentration of ions in a solution. When the pH of the solution is favorable, it promotes the formation of barium sulfate crystals. Adjusting the pH can either enhance or inhibit the precipitation process, providing scientists with a means to control and manipulate this captivating reaction.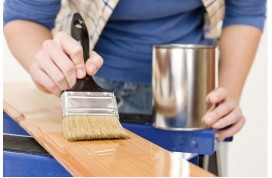 3. Temperature: A Catalyst for Barium Precipitation
Temperature acts as a catalyst for many chemical reactions, including barium precipitation. Lowering the temperature of a solution containing barium and sulfate ions increases the likelihood of precipitation, as the lower energy state favors the formation of solid barium sulfate. Conversely, raising the temperature can hinder the precipitation process, as it promotes the dissolution of the compound.
4. Other Influencing Factors
Several additional factors can impact the precipitation of barium sulfate. These include the concentration of barium and sulfate ions in the solution, the presence of impurities or interfering substances, and the reaction time. A thorough understanding of these variables enables scientists to fine-tune the precipitation process and ensure the formation of high-quality precipitated barium sulfate.