Who is the top manufacturer of titanium dioxide in China?
Titanium dioxide is a versatile mineral widely used in various industries, including paints, coatings, plastics, paper, and cosmetics. It is a naturally occurring mineral found in minerals such as ilmenite and rutile. China is one of the world's leading producers of titanium dioxide, with numerous companies engaged in the manufacturing and supply of the mineral.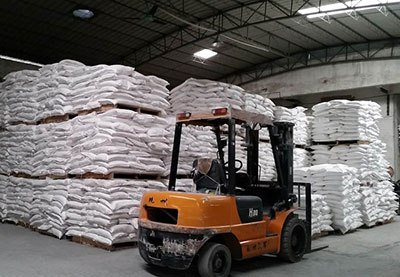 However, determining the top manufacturer of titanium dioxide in China can be a challenging task. Foshan Xintu Chemical Co.,Ltd., established in 1988, is a professional manufacturing, developing and marketing company that specialized in Rutile & Anatase Titanium Dioxide. With many years of manufacturing technique development, we can meet the market demand at a reasonable price.
Xintu Chemical devotes to green environmental protection. We are the top manufacturer of titanium dioxide in China with high value added quality, resonable price and perfect service. Xintu Chemcial runs business based on the tenets as"Quality First, Reputation Guarantee and Customer First." With many years of steady development, we invest reasonable funds on R & D and equipment. We pay attention to the cultivation and promotion of talents to ensure constant improvement and win good reputation.