Why Precipitated Barium Sulfate Is a Remarkable Chemical?
When it comes to essential chemicals in various industries, Precipitated Barium Sulfate stands out as a truly remarkable substance. This unique compound has garnered significant attention for its myriad of applications and properties that make it indispensable in today's world.
What is Precipitated Barium Sulfate?
Precipitated Barium Sulfate, often referred to as blanc fixe, is a chemical compound with the formula BaSO4. It is produced through a precipitation reaction involving barium chloride and sodium sulfate. The resulting product is a finely ground, odorless, and tasteless white powder that is exceptionally versatile.
Exceptional Density and Radiopacity
One of the most significant properties of Precipitated Barium Sulfate is its high density. With a density of approximately 4.5 g/cm³, it is a crucial component in various applications such as radiology and diagnostic imaging. When used as a contrast agent, it enhances the visibility of internal structures in medical X-rays, making it an invaluable tool for healthcare professionals.
Chemical Inertness and Stability
Precipitated Barium Sulfate is highly chemically inert and stable. It does not react with most chemicals, making it a reliable choice in a wide range of industrial processes. Its stability is further emphasized by its resistance to temperature fluctuations, making it ideal for applications that involve extreme conditions.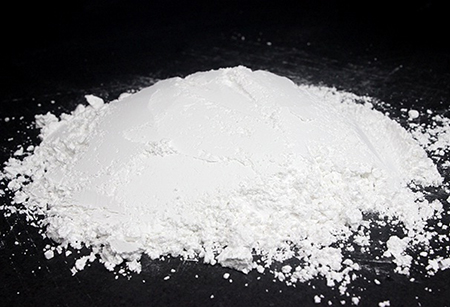 A Key Ingredient in Paints and Coatings
The unique properties of Precipitated Barium Sulfate make it a favored choice in the manufacturing of high-quality paints and coatings. Its fine particle size and excellent light-scattering properties enhance the opacity and brightness of paint formulations, resulting in a smoother and more vibrant finish.
Environmental Considerations
The chemical industry is increasingly focused on sustainability and environmental responsibility. Precipitated Barium Sulfate contributes positively to this effort, as it is non-toxic and does not pose harm to the environment when used in accordance with safety guidelines. This makes it an attractive option for environmentally conscious businesses.
In conclusion, Precipitated Barium Sulfate, with its remarkable density, stability, and versatility, has earned its place as an essential chemical in various industries. From healthcare to paints and coatings, its unique properties contribute to the quality and effectiveness of numerous products and processes. Moreover, its compatibility with environmental concerns makes it an excellent choice for businesses striving for sustainability. As technology and industry continue to advance, Precipitated Barium Sulfate will undoubtedly remain a key player in shaping our future.