Top five national titanium dioxide company
The top five national titanium dioxide companies are: Lomon Billion, CNNC Titanium Dioxide, Pangang Titanium Industry, Jinpu Titanium Industry and Shandong Dongjia, with a total production capacity of 1.43 million tons per year.
Lomon Billy
Lomon Billions Group Co., Ltd. is headquartered in Jiaozuo, Henan Province. It is a large-scale chemical enterprise group dedicated to the deep integration of the titanium industry chain and the development and manufacture of new materials. Lomon Billion's titanium dioxide production capacity ranks fourth in the world and first in Asia. The company has now formed an enterprise scale with six production bases in four provinces, five places, including Jiaozuo in Henan, Deyang and Panzhihua in Sichuan, Xiangyang in Hubei and Chuxiong in Yunnan. The production capacity of the main titanium dioxide exceeds 1 million tons. In 2018, the Group achieved production and sales of about 600,000 tons of titanium dioxide, of which about 320,000 tons were exported, accounting for more than 30% of the total export volume of the domestic industry.
CNNC Titanium Dioxide
CNNC Huayuan Titanium Dioxide Co., Ltd. is a famous titanium dioxide manufacturer in China, and its main product is high-grade rutile titanium dioxide. The company currently has 6 production bases in Jiayuguan, Gansu; Ma'anshan, Anhui; Wuxi, Jiangsu; Nantong, Jiangsu; Yancheng, Jiangsu, and Baiyin, Gansu. The annual production capacity of high-grade rutile titanium dioxide reaches 25 tons. It is currently a large-scale manufacturer of titanium dioxide and iron-based pigments in China.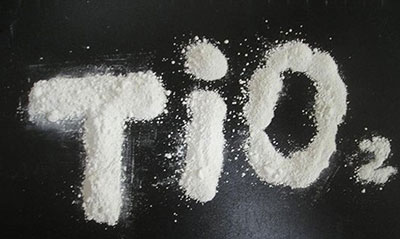 Pangang Titanium Industry
Pangang Group Titanium Industry Co., Ltd. is a wholly-owned subsidiary of Pangang Group Vanadium Titanium Resources Co., Ltd. It is mainly engaged in processing and selling titanium raw materials, producing and selling titanium dioxide and titanium sponge. The company has an annual production capacity of 180,000 tons of titanium slag, 160,000 tons of titanium dioxide, 15,000 tons of titanium sponge, and more than 700,000 tons of titanium concentrate. It has initially formed a titanium industry chain from titanium raw materials to titanium chemicals and titanium metals. The sales market covers the whole country, and the products are exported to more than 30 countries and regions such as Europe, America, Japan, and Southeast Asia.

Jinpu Titanium Industry
Jinpu Titanium Industry Co., Ltd. is one of the largest manufacturers of sulfuric acid titanium dioxide in China and one of the only four listed companies in the domestic titanium dioxide industry. The company owns Nanjing Titanium White Chemical Co., Ltd., Xuzhou Titanium White Chemical Co., Ltd., Nanjing Titanium White International Trade Co., Ltd., Nanjing Jinpu Supply Chain Management Co., Ltd., Nanjing Jinpu Commercial Factoring Co., Ltd., and Jinpu (USA) Development Co., Ltd. And other 6 subsidiary companies. Jinpu Titanium is mainly engaged in the production, research and development and sales of titanium dioxide. The annual capacity of titanium dioxide is 160,000 tons. There are 18 varieties in three series: NA, NR and NC. The main technical indicators are at the leading level in the same industry in China.

Shandong Dongjia
Shandong Dongjia Group was established in 2002. It consists of 4 wholly-owned and holding companies. The group has an annual output of 160,000 tons of titanium oxide, 900,000 tons of sulfuric acid, and 60,000 tons of ammonium sulfate. It has developed into one of the largest titanium oxide production bases in Asia. .