Uses of Barium Sulfate Powder
For pharmaceuticals, hospitals, clinics and even to a number of other departments in the same domain, different types of chemicals and powders are required to get the right solution for various health complications and problems. Barium Sulfate Powder is one of them — a contrast agent used to diagnose radiographs problems with the upper areas of the gastrointestinal tract that may be esophagus, stomach, and small intestine.
Some of the common problems that you may encounter with are the following:
· If you are pregnant or looking to get pregnant or if you are breast-feeding a baby
· Asthma, difficulty to swallow, eczema or history of major allergies, blockage or intestinal perforation or stomach or intestinal cancer
· Recent rectal biopsy, Tracheoesophageal fistula and an unusual or allergic reaction to barium sulfate, other medicines, foods, dyes, or preservatives
· In case of any severe problem, it is better to consult with healthcare expert or doctor.
If you are feeling the problems after intake of Barium Sulfate powder or medicines formulated by using it, you need to consult doctors and get precise solutions.
If You Miss the Dose
If you cannot follow the steps of preparing for the test, you should inform your health professional. You probably need to schedule the test again.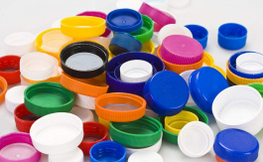 Barium Sulfate Powder is used largely in the formulation of medicines that is used for other uses as mentioned or described by the researchers. You can buy it directly from the top Barium Sulfate suppliers who have been supplying a variety of other powders too. In case, you have any doubt and looking for clarification for this, you can discuss and know from your healthcare provider or pharmacist and get it from barium sulfate supplier.